To be featured in this or in upcoming coupon & product guides, join us as a sponsor. Check out the sponsorship kit here
The SV Moms Group 2010 Coupon and Product Guide
brought to you by SV Moms Group, BitDefender and Chevrolet
Coupon & Product Guide Sponsors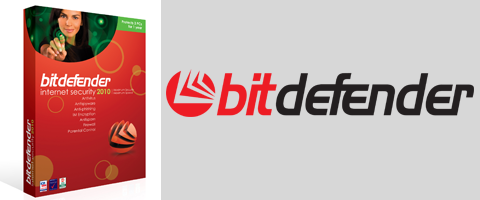 Everybody needs robust protection from Internet threats. But unlike most vendors, who take a one-size-fits-all approach to security, BitDefender realizes that not everybody shares the same concept of what makes an anti-malware product easy to use. While experienced, technical users may want access to an array of features to fine tune every aspect of their anti-malware environment, a novice would deem complicated user interfaces and innumerable options to be frustrating and unnecessary. BitDefender is passionate about providing products that fit your lifestyle and specific needs. Whether you are highly technical or a casual user, a gamer, or a parent protecting your children's online lives, we've built intelligence into each BitDefender product, so it customizes its settings to fit your specific needs - providing you with the ideal user experience, while maintaining the high level of security you deserve. That's what BitDefender calls usability through personalization – and it's our commitment to you.
---
The 2010 Chevrolet Equinox provides the fuel economy of a sedan with the utility of a crossover. The 2010 Chevrolet Camaro is a budget-friendly sports car that offers great fuel economy without sacrificing performance.
---
Daymon Worldwide, Inc. is the world's leading Private Brand Broker and Consumer Experience Marketing expert. Associates of the employee-owned company work with suppliers and retailers throughout the world to develop and promote Private Brand products. The company works with retailers such as CVS, 7-Eleven, Stop & Shop, Wegmans, Costco, Kroger and more to help market each individual retailers' store brands. So that Nature's Promise you buy at Stop and Shop? The 7-Eleven Select you pick up when you're running errands? Or the Kirkland Signature Brand you pick up at Costco? All had Daymon working behind the scenes to help bring that to shelf.
---
Panasonic generates ideas for life … today and tomorrow. Through innovative thinking, we are committed to enriching people's lives.
Panasonic cordless phones help people stay connected to those who matter most in their lives. With proprietary DECT 6.0 PLUS technology, the phones offer unmatched sound clarity and up to 20% longer range. Exclusive features include Talking Caller ID, so you never have to interrupt dinner or precious downtime to know who's calling, and Silent Mode, to program any individual handset not to ring during specified hours of the day or night. Learn more at www.panasonic.com/phonestuff
Panasonic home appliances help consumers live well-balanced and healthy lives. The MC-UL915 Jetspin Cyclone bagless vacuum makes cleaning your home easier and faster. An infrared dirt sensor takes the guesswork out of vacuuming: the display light turns green when the floor is clean! Perfect for pet lovers, the dust cup can be disassembled and washed, eliminating hair, dander, and lingering odor. A HEPA exhaust filter captures allergens, irritants and pollutants to help maintain a healthy environment. Learn more at www.panasonic.com/vacuums
Panasonic is pledged to practice prudent, sustainable use of the earth's natural resources and protect our environment through the company's Eco Ideas programs. Information about Panasonic products is available at www.panasonic.com
---
For 90 years, stride rite has been obsessing over kids and their well-being setting them up for a lifetime of healthy walking. Along the way modern moms make the most of every moment. For them, motherhood is both profound and profoundly joyful. When their kids are happy, they're happy too. And stride rite is there for both of them. Every day. Like moms, stride rite is fanatical about the health and wellbeing of kids. In every step and every move they bring delight, inspiration, style and wellness to children in play and in life. They are champions and innovators of healthy fun and know kids best.

They are stride rite.
---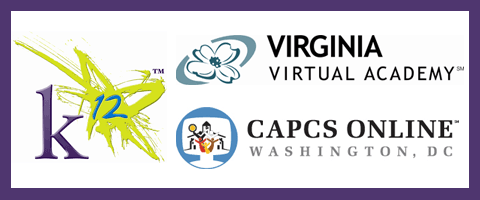 The Community Academy Public Charter School (CAPCS) Online, the Virginia Virtual Academy (VAVA) and K12 give DC and VA kids in grades K-8 the chance to learn in the ways that are right for them. CAPCS Online and VAVA offer:
The award-winning K12 curriculum
Support from highly qualified, state certified teachers
An active, supportive school community
A range of extracurricular activities
A robust Advanced Learners Program
Online lessons, plus books, materials, and loaner computer system
A variety of instructional models to meet each student's unique learning style, including independent learning, teacher-supported courses, and teacher-led courses
Fall openings are still available! Learn more at
k12.com/dc
or
k12.com/va
.
Save up to 20% with K12's Summer School Program! Our Summer School Program features 53 credit-bearing courses, so your child can recover credit, make up a course, explore electives—even learn a new language. Customize a 4-week program (1/2 credit/semester) or 8-week program (1 credit/full year) that fits your needs, and add teacher support if you need it. Sign your child up today—save up to 20%*. See a complete online catalog of summer courses and pricing.
Get 20% off courses without teacher support; 10% off courses with teacher support. Use promo code: k12sum10
---
For more than 90 years, Schlage has been a leader in providing peace of mind when it comes to home security.
Helping make our lives a little easier, Schlage's electronic keypad locks let you enter your home with the touch of a button so you don't have to fuss with getting keys out while you're holding the baby in one arm and groceries in the other. Create unique four-digit codes for each member of the family so no one has to worry about hiding or losing keys.
Taking the electronic lock a step further, the Schlage LiNK remote home-management system lets busy moms know when the kids have arrived home safe-and-sound through its compelling text/e-mail notification feature. Mom gets a text message the moment each child enters his or her unique four-digit code. You can even keep an eye on kids and pets with the add-on Schlage network camera.
Secure your home with Schlage's SecureKey, a new pick-proof lock that can be rekeyed in seconds—all without removing the lock from the door or having to call a locksmith.
Visit www.link.schlage.com/rebate for a $50 rebate on a Schlage LiNK starter kit. Valid through April 30, 2010.
---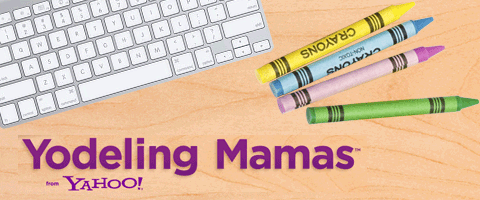 Yahoo! is a company full of parents, so we understand the challenges and demands of parenthood. YodelingMamas is a blog dedicated to the digital and domestic lives of Yahoo! moms. We come from every corner of the company—and the world—to talk kids, careers and the challenges that come with balancing the two. We're Yahoos. We're moms. And we're blogging about the stuff that makes us yodel.
---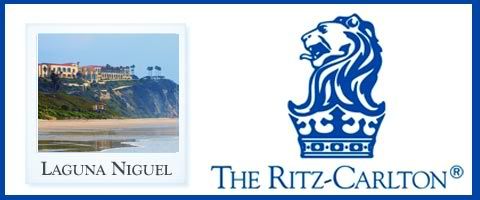 Experience genuine renewal at The Ritz-Carlton, Laguna Niguel. Situated atop a 150-foot bluff, this peaceful sanctuary soars above the standard Laguna hotels with refined elegance, a graceful atmosphere, and impeccable service. Located halfway between Los Angeles and San Diego, this luxury hotel in Laguna has catered to the world's most discriminating guests for 25 years. Discover a time-honored haven, which has raised the traditional standard of service to an entirely new level, blending unexpected luxuries with the timeless elegance of the sea.
---
Hard Rock Hotel Chicago offers unique and upscale accommodations in the heart of downtown Chicago. Frequented by musicians, celebrities, and fans alike, our Chicago downtown hotel on Michigan Avenue combines exceptional service standards and upscale surroundings to serve as a stylish oasis in the midst of Chicago's vibrant city culture. Stretching 40 stories tall in the heart of downtown Chicago, hotel guests will find a musically inspired atmosphere where Art Deco meets the art of hospitality. Stylish and forward thinking, our contemporary ambience blends seamlessly within the walls of the iconic Carbide Carbon building, a historic Burnham masterpiece fashioned from green terra cotta and black polished granite. Service at the Hard Rock hotel Chicago is second to none, with a team of professionals standing ready to welcome you. Our four-star quality blends with practicality, and guests will appreciate the extras afforded to them -- including complimentary Gibson guitar rentals and 10 free iTunes downloads.
To view available offers and packages at the Hard Rock Hotel Chicago, please visit: www.hardrockhotelchicago.com
---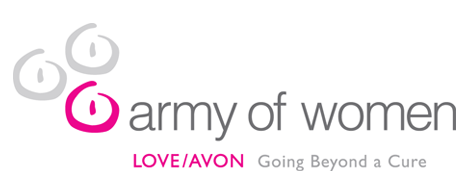 The Love/Avon Army of Women is a creative Internet solution designed to partner women and scientists in order to accelerate basic translational breast cancer research. Thanks to a generous grant from the Avon Foundation for Women, the Dr. Susan Love Research Foundation launched the Army of Women campaign in October 2008. The campaign is recruiting ONE MILLION WOMEN who are willing to consider participating in research to find the cause and prevention of breast cancer. This novel initiative will move research from animals to women, accelerating the pace of research, and educating the public on how science is done and how they can help eradicate breast cancer once and for all. The Love/Avon Army of Women is seeking ALL women over the age of 18, including healthy women, women at high risk and survivors. Sign up today at www.armyofwomen.org and help the Army of Women go beyond a cure.
---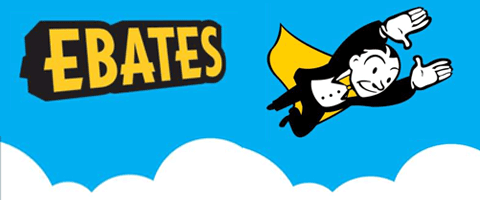 Over 1200 online stores have joined the roster of retailers that offer cash back, special deals and coupons to members of Ebates.com. The free membership allows consumers to shop online at their favorite retailers while earning a percentage of every purchase they make; paid quarterly in the form of a "Big Fat Check" or through PayPal. From niceties to necessities, members of Ebates benefit from incentives at top-name merchants for everything from furniture to fashion and appliances to airfare. Because shopping with Ebates is hassle-free - no rebate forms to fill out and no points or miles to redeem - the site supports a strong community of savvy shoppers across the country and around the world.
---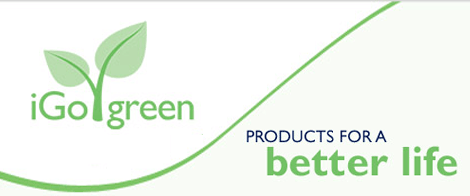 iGo is a leading provider of power management solutions, including eco-friendly chargers for laptop computers, netbooks and mobile electronics. These chargers leverage iGo's tip technology, which significantly minimizes electronic waste by enabling one charger to power/charge hundreds of brands and thousands of models of mobile electronic devices through the use of interchangeable tips. iGo is also the creator of a new power saving technology that automatically eliminates wasteful and expensive standby (vampire) power that is generated from chargers that continue to draw electricity when a device no longer requires to be charged.
---
Mabel's Labels is the leading provider of personalized labels for the stuff kids lose. Identify clothes, bottles and more; they're dishwasher and laundry safe! www.mabelslabels.com
---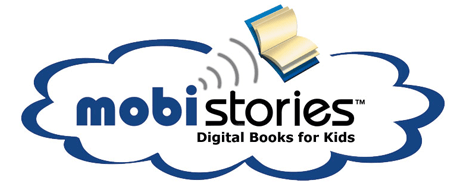 MobiStories are digital books for kids offered both as iPhone apps and as computer downloads for your home computer. Created by parents whose experience in Hollywood film-making brings an unprecedented level of quality to each book, creating a multi-sensory storytime experience for kids from 2 - 10 years old. Narration, enhanced illustrations, music and sound effects all bring each story to life, with the tap on the screen or the click of the mouse. From Read-to-Me style selections to interactive adventures, our library is extensive. Your kids will love reading while creating jigsaw puzzles and learning a new language with Chris L. Demarest's easy-reader seasons and transportation books; they can learn their colors in English, Spanish, or Chinese while reading about a lost toy in Little Blue Penguin; or experience a world of magical wonder in our latest release, The Marvelous Toy. Experience a new world of reading with MobiStories, Digital Books for Kids
Please visit www.MobiStories.com and enter 25SVM510 into the Coupon Code box after selecting any of our books for 25% OFF your entire order through May 15th.
---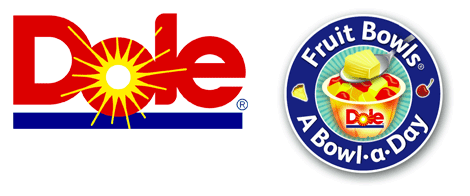 DOLE Fruit Bowls are a nutritious snack that is fun to eat and perfect for on-the-go snacking - kid's lunchboxes, family trips or whenever you feel like having a satisfying fun fruit snack. DOLE Fruit Bowls have been honored as the ChefsBest® Award-Winner since 2004! Full of Vitamin C, naturally fat-free, low in sodium and with 80 calories or fewer per bowl, 18 different varieties of DOLE Fruit Bowls provide a mouth watering, healthy snack just about anywhere!
Dole 30 Day Challenge: Find creative and fun healthy snacking tips and more by exploring the DOLE Fruit Tree! Visit www.DoleChallenge.com for more details!
---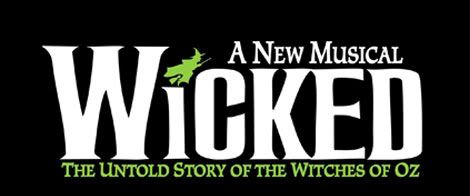 Winner of 35 major awards including the Grammy Award and three Tony Awards, WICKED is the untold story of the witches of Oz. Long before Dorothy drops in, two other girls meet in the land of Oz. One, born with emerald-green skin, is smart, fiery and misunderstood. The other is beautiful, ambitious and very popular. WICKED tells the story of their remarkable odyssey, how these two unlikely friends grow to become the Wicked Witch of the West and Glinda the Good.
Wicked Women's Day Out: This Mother's Day, give the gift that will make other mothers green with envy. Take your mother, daughter or granddaughter to see Wicked, and you will be changed "For Good."
Wicked Day Out with Dad: This Father's Day, give him a date with his daughter and make him the most "Popular" man in town.
Special Offer: Use code MFD to buy tickets for performances this spring and receive a commemorative keepsake box as our gift to you. Offer valid May 3 - June 25, weekdays only, in addition to Mother's Day (Sunday, May 9) and Father's Day (Sunday, June 20). Keepsake box may be redeemed with voucher at the lobby merchandise booth on the day of the performance.
---
Stonyfield Farm, celebrating its 26th year, is the world's leading organic yogurt company. Its all-natural and certified organic yogurt, smoothies, milk, cultured soy, frozen yogurt, and ice cream are distributed nationally. The company advocates that healthy food can come only from a healthy planet. Its organic ingredient purchases keep over 100,000 farm acres free of toxic, persistent pesticides and chemical fertilizers that can contaminate soil, rivers, and drinking water. To help reduce global warming, Stonyfield offsets all of the C02 emissions generated from its facility energy use. The company also started a nonprofit called Climate Counts, which shows people how they can help fight climate change by the way they shop and invest. Stonyfield also donates 10% of its profits to efforts that help protect and restore the Earth.
For more information about Stonyfield Farm and its products and initiatives, visit www.stonyfield.com.
---
Founded in 1989 as a smart shopping option for busy people, Peapod today stands as the country's leading Internet grocer, serving 22 U.S. markets in communities in the states of Illinois, Wisconsin, Indiana, Maryland, District of Columbia, Virginia, Massachusetts, Connecticut, Rhode Island, New York and New Jersey. The Skokie, Illinois-based company, a wholly-owned subsidiary of Royal Ahold in The Netherlands, has achieved over 13 million deliveries since its late 1980s inception.
---
A great gift is one that is a true reflection of you - of your taste, your style. It reflects how you feel about the person you're buying it for. Spend one minute browsing our incredible selection of baskets, towers, and assorted gourmet food gifts and it's easy to see why we're different. Other gift basket companies can't compare to our uncompromising quality, value, dedicated artisanship, detailed presentation and passionate commitment to what we do. Simply put, we believe we've created a truly better gift basket - and our very loyal customers think so, too.
Special offer: Use coupon code BSKTSVMOM for good for 15% off your entire order.
---
Designed to improve your life by changing the way you walk, Shape-ups feature a unique soft kinetic wedge insert and dynamic rolling bottom to simulate walking on soft sand. With the comfort of Shape-ups, you will feel your heel sink to the ground as you step, roll forward as your weight shifts to its center, and push off with your toes. This movement will result in stronger leg, buttock, back and abdominal muscles as you stabilize your steps.
Redeem coupon code SHAPE10 at www.skechers.com for $10 off at through the end of April '10.
---
Whether you're cooking a quick weeknight dinner or grilling for a laid-back barbecue, Lawry's full line of products help create delicious meals that the whole family will enjoy. LAWRY'S® marinades, seasoning mixes and spice blends add a zing of flavor and excitement to every dinner with less time spent cooking and more time enjoying.
LAWRY'S® Marinades: Each of LAWRY'S® signature marinades naturally tenderizes meat and provides instant inspiration for meat, poultry, fish and vegetables. New Szechuan Sweet & Sour BBQ and Tuscan Sun-Dried Tomato help you break free from the same old barbecue, allowing you to infuse your meals with vibrant flavors without ever leaving your home.
LAWRY'S® Seasoning Mixes: With a selection of over 20 perfectly blended, pre-measured seasoning mixes your favorite family meals turn out terrific every time! New Chimichurri Burrito Casserole, Tuscan Style Chicken Marsala with Garlic and Basil, Mediterranean Sundried Tomato & Garlic Chicken and Asian Style Beef & Broccoli seasoning mixes offer complete meal solutions that help you to create deliciously simple dinners in no time.
LAWRY'S® Spice Blends: No spice cabinet is complete without the original LAWRY'S® Seasoned Salt. Along with LAWRY'S® line of Spice Blends, these products put a fresh spin on your favorite recipes!
Visit www.lawrys.com for more information and to check out the complete line of products.
---
EBay Classifieds is eBay's free, local classifieds website that makes it easy to buy or sell everything from clothes to cars, find a job, adopt a pet, rent an apartment, and do so much more, right in your own neighborhood. The site is 100% free to use and prohibits any adult content or personal ads, so it's a great site for families to use together.
---
---
POWERADE PLAY is formulated for the young athlete, blending great taste with less sugar and more vitamins than the leading sports drink, so parents will be just as excited about it as their kids! With just 60 calories per 12 fluid ounce bottle, POWERADE PLAY has 25% less sugar than traditional sports drinks. It is enhanced with 100% of the Daily Value (DV) of Vitamin C and 20% DV Zinc to help support a healthy immune system. It also boasts 20% of the DV of Vitamins B3, B5, B6 and B12 to boot. And like the brand's flagship, POWERADE PLAY will feature POWERADE's ION4™ electrolyte system, which helps replenish four electrolytes lost in sweat (sodium, potassium, calcium and magnesium). Throw in 100% natural flavors, on-pack illustrations of partner athletes Ryan Howard, Chris Paul and Venus Williams, and great taste, and you've got a fantastic combination for the active youngster.
---
Bosch home appliances is part of BSH Bosch and Siemens Home Appliance Group, the third largest appliance manufacturer in the world. Known worldwide for raising standards in appliance efficiency and quietness, Bosch is the only US appliance manufacturer with entire product lines of ENERGY STAR® qualified dishwashers, washers and refrigeration. With US headquarters in Huntington Beach, CA, the company operates an appliance park in New Bern, North Carolina comprised of state-of-the-art factories for washers, dryers, dishwashers, ranges, ovens and cooktops. EcoSmart™, ActiveWater™ and Genuine European Convection Convection® are all trademarks of BSH Home Appliances Corporation; all rights reserved.
For more information, visit www.bosch-home.com/us or call 800.921.9622 to request a catalog. Connect with Bosch on Twitter at @BoschAppliances or become a fan at Facebook.com/BoschAppliances.
Please visit Bosch's rebate resource center at: http://microsites.boschappliances.com/RebateCenter/
---
About Good to Go from Head to Toe:
Good to Go from Head to Toe has been designed to educate the community, parents and caretakers about the importance of having children (birth through 5-years-old) receive regular developmental screenings as part of their routine well-child visits. Learn more at www.begood2go.org
About Pretend City Children's Museum:
Pretend City Children's Museum is the first educational facility of its kind in Orange County, representing a small interconnected city. The museum builds better brains through whole-body learning experiences, educational programs and over 15 permanent exhibits that empower children to learn about, and meaningfully connect with and expand their world. Pretend City is a nonprofit 501(c)3 educational organization, funded by charitable donations and the generous support of the community. The museum is located at 29 Hubble, Irvine, CA 92618. For more information, please visit www.pretendcity.org.
For all readers: Mention "Mom Blogs Rock" and get 2-for-1 admission into Pretend City!
---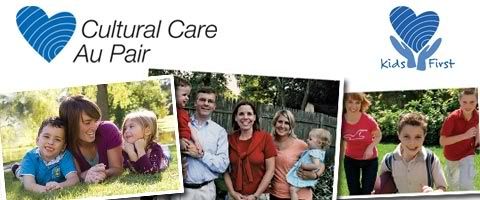 Cultural Care Au Pair is a childcare and cultural exchange program that has offered families flexible, live-in childcare with a unique international perspective for over 20 years!
Your au pair lives with you as a member of your family and your children benefit from a one-to-one committed and caring companion.  As a parent, there is nothing more important than knowing your children are well cared for, happy, and safe: all of are au pairs are carefully screened by trained staff across the world.
Cultural Care Au Pair is the #1 choice of American host families!  The average weekly cost of hosting an au pair is just $330 (per family, not per child).
COUPON CODE for Cultural Care Au Pair: Click here for your Coupon Code
Apply for FREE and save an additional $500!
---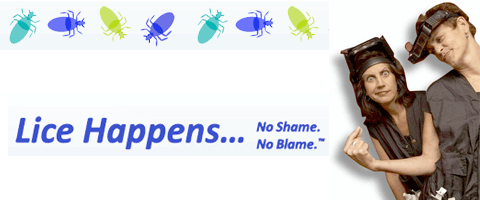 Lice Happens is a mobile head lice treatment service that was founded by a Registered Nurse with 15 years of school and camp nurse experience, and a quality assurance entrepreneur. Using only non-toxic, pesticide-free products and Lice Happens' signature gentle humor, our qualified lice removal service providers bring our "No Shame, No Blame™" attitude to every family we treat. We train our specialists to become subject matter experts because we believe in spreading education, not head lice, and in empowering our clients to handle an outbreak with confidence. We give solid advice based on science, not folklore, and we hire only career professionals to ensure the highest quality in-home service. In addition to home visits, we are available for camp and school head lice screenings, and for free educational outreach programs in the Metropolitan Washington, DC and Greater Baltimore areas, all of Maryland, Delaware, and the Philadelphia/South Jersey area. For more information, or to order products, please visit our website at www.licehappens.com, Find Us on Facebook, or email us at info@licehappens.com. 24-hour LiceLine: 410-510-4480.
---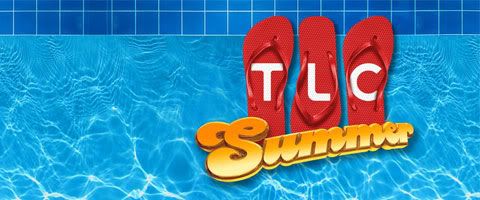 TLC is heating up this summer with a schedule of returning favorites and new series. The network is premiering 11 new series, 9 new seasons, and 19 new specials. Added up, that's over 100 hours of new shows to watch including fan-favorites CAKE BOSS, ONE BIG HAPPY FAMILY, LITTLE COUPLE, TODDLERS AND TIARAS, SAY YES TO THE DRESS, and KATE PLUS EIGHT.
The summer fun kicks off on Memorial Day with the return of breakout hit CAKE BOSS. The third season continues to take viewers inside the busy Hoboken, NJ-based Italian bakery run by Buddy Valastro alongside his mother, sisters, and other family, and promises even more amazing cake creations and Valastro family hijinks. This season, the family celebrates the bakery's 100th anniversary and takes a vacation to visit Italy.
Then on June 1, hit series ONE BIG HAPPY FAMILY returns profiling the Coles, a close-knit family of four dealing with life as an obese household.  Each half-hour follows the fun-loving family on their journey of self-improvement from their everyday struggles to why they overeat—as they attempt to lose weight and adopt a healthier lifestyle.
Filling out the rest of premiere week are the highly anticipated season 3 premieres of LITTLE COUPLE on June 1, TODDLERS AND TIARAS on June 2, as well as ongoing premiere episodes of SAY YES TO THE DRESS on June 4. Then on June 6, Kate and the kids are back for a surprise trip to celebrate their 6th birthday in KATE PLUS 8.  For a deeper dive into Summer shows, visit TLC.com.
---
Dorel Industries is a world class juvenile products and bicycle company. Established in 1962, Dorel creates style and excitement in equal measure to safety, quality and value. The Company's lifestyle leadership position is pronounced in both its Juvenile and Bicycle categories with an array of trend-setting products. Dorel's powerfully branded products include Safety 1st, Quinny, Cosco, Maxi-Cosi and Bébé Confort in Juvenile, as well as Cannondale, Schwinn, GT, Mongoose, IronHorse and SUGOI in Recreational/Leisure. Dorel's Home Furnishings segment markets a wide assortment of furniture products, both domestically produced and imported. Dorel is a US$2 billion company with 4500 employees, facilities in nineteen countries, and sales worldwide.
---
Taga™ is part bicycle and part sleek urban stroller. In all, it's a beautiful way for you and your baby to experience your world together. Every ride is a joy you share. Safe, Reliable and fun, Taga lets parents and kids explore freely, transforming a typical daily journey into an exciting adventure. Unlike trailer bikes and regular child bike seats, your little one rides right between your arms. Be in the moment on the bike path or in the park. Taga's 3-wheel carrier bike design lets you ride with confidence.
When you get to where you're going, toggle effortlessly to stroller mode to go shopping or pop in for a latte. Then when it's time to go, toggle back. You'll peddle with the satisfaction of knowing Taga's good post pregnancy exercise—and good for the environment, too. A great move any way you look at it. Every day is an adventure with your child. Every moment is a memory in the making. Relish the ride with Taga, the most inspiring mode of transportation since the hot air balloon.
E-mail brian@tagabikes.com for special discounts to SV Moms Group readers who pre-order prior to April 15th. Please reference the code TAGASVM10 in the subject line of your e-mail.
---
Whrrl is a mobile and Web location-based, social discovery application. Check in everywhere you go to unlock memberships into Whrrl Societies. Recommend places to go and things to do with your friends. Learn fun facts about the world around you. Capture your experiences with photos and notes, collaborate with your friends, and share your adventures on Facebook and Twitter. And always be in control of what you share with multiple levels of privacy. With Whrrl, you are where you go!
---
Founded in 1980 in Austin, Texas, Whole Foods Market, a leader in the natural and organic foods industry and America's first national certified organic grocer, was named "America's Healthiest Grocery Store" in 2008 by Health magazine. The Whole Foods Market motto, "Whole Foods, Whole People, Whole Planet"™ captures the company's mission to find success in customer satisfaction and wellness, employee excellence and happiness, enhanced shareholder value, community support and environmental improvement. Thanks to its 53,000 Team Members, Whole Foods Market has been ranked as one of the "100 Best Companies to Work For" in America by FORTUNE magazine for 13 consecutive years. In fiscal year 2008, the company had sales of $8 billion and currently has more than 280 stores in the United States, Canada, and the United Kingdom.
Whole Foods Market has a great resource for ways to save money at our store: http://www.wholefoodsmarket.com/products/wholedeal/index.php
---
Cinnabon is celebrating 25 years with a sweet new addition to its bakeries' lineup - cupcakes!

In a move that is sure to turn the cupcake world upside down, Cinnabon is offering four delicious cupcake flavors - Cinnacake Classic, Chocolate Passion, Vanilla Bliss and 24-Carrot Cake. Each is moist, irresistible, high quality and worthy of the Cinnabon name.
Connect with Cinnabon on Twitter @CinnabonInc or become a Facebook fan
---
Ready to hit the reset button on personal computing? The litl webbook, an Internet computer for the home, blends the engaging content and social interactivity of the web with high-quality TV-like viewing of online photos and other digital content. Unlike PCs that are high-maintenance and designed primarily for work, the litl webbook was created with a fresh approach that makes using the web easy, enjoyable and fun. It's a completely new and simple way for everyone in the family to enjoy online photos, videos, and all the web has to offer.
And as an exclusive offer for our friends in the SV Moms Group, get $100 off if you decide to make the litl webbook part of your family. We'll even throw in free shipping and a free remote! To take advantage of the deal, visit litl.com/momdeal
---
Join PopCap Games for its 10th anniversary celebration of famed games series Bejeweled®. Originally launched in the spring of 2000 as "Diamond Mine," Bejeweled has spurred more than 350 million downloads and has been adapted for more than a dozen different platforms from iPhone to Xbox and even airline seatbacks. The game sells worldwide at a rate of one copy every 4.3 seconds. Most recently, Bejeweled was named The Most Popular Puzzle Game Series of the Century by the Guinness Book of World Records 2010 Video Games Edition.
PopCap Games is the leading multi-platform provider of fun, easy-to-learn, captivating video games that appeal to everyone from age 6 to 106. PopCap's games are played on the Web, social platforms, desktop computers, myriad mobile devices, popular game consoles, and in-flight entertainment systems.
---
Garrett Popcorn Shops has been a Chicago Tradition Since 1949. We focus on handcrafting fresh, delicious, comfort food using only the highest-quality ingredients. Every batch of our gourmet popcorn is made daily in old-fashioned copper kettles. For more than 60 years, our secret family recipe has generated lines of historic proportions outside of our retail locations.
If you are unable to visit one of our shops, you can always get in touch with great taste online! Connect with Garrett Popcorn Shops on Twitter @garrettpopcorn or become a Facebook fan.
---
Get the most comprehensive personal DNA test available. Discover how your genes affect your health and get reports on over 145 conditions and traits (such as Diabetes, Breast Cancer, Arthritis, Restless Leg Syndrome, etc). Dig into your roots with our ancestry features and connect with living relatives. Featured on Oprah, CNN and Good Morning America. Time Magazine's 2008 Best Invention of the Year.
Special Offer: Get $50 off any edition (Complete, Health, or Ancestry). Use claim code: YCXHFA
---
Yoplait® is the only leading yogurt with vitamin D and calcium in every serving. And with delicious products like Go-Gurt®, Simply…GoGurt®, Trix®Yogurt, and Kids®, it's easier to get those essential nutrients our bodies need to help build strong bones!
www.yoplait.com/simplygogurt/ to print a $1 off coupon.
---
Kid Tested, Bubbe Approved!
The Macaroons play upbeat, accessible rock music for kids, that parents will love too. Their debut album "Let's Go Coconuts", features 17 great songs about Jewish holidays, Yarmulkes, Dreidels, Mezuzahs and of course, Macaroons! Available now on CD from JDub Kids or download from iTunes & Amazon.
You can purchase The Macaroons "Let's Go Coconuts" at Amazon, on iTunes, or on CD.
Find out how to bring The Macaroons to your community!
---
BusyBodyBook's Weekly GRID format set the trend in family management. All products, featuring the spacious column format, accommodate 5-7 family members and providing Mom with ample space to plan and view their individual schedules as they coordinate with one another "side by side.
BusyBodyBook - The only tool Mom needs to make her "dizzying" life of overlapping schedules.
Enter code BBBSVMOMS for 10% off all BusyBodyBook products through May 31!
---
Erbaorganics' eco-friendly organic mommy-to-be and baby skincare lines have been designed with care and consideration for all the unique needs of pregnancy and infancy. Made with only the finest natural and organic ingredients available, these luxurious products are specially formulated to nourish baby's sensitive skin and nurture mom's changing needs. There are enough things to worry about when expecting or caring for a newborn; choosing a skincare line should not be one of them. Go Organic!
USDA certified organic products
From 75% to 99% certified organic ingredients
No SLS, No Parabens
Food grade preservatives
Organic Antioxidants
Celebrity Endorsement By Mary Louise Parker & Naomi Watts
Pediatrician Approved by Dr. Samuel Epstein MD & Dr. Jay Gordon
Socially and Environmentally Conscious Company
Company office, warehouse and factory run on 100% renewable energy
15% of Gross sales on WWO products donated to the Worldwide Orphans Foundation
Save 15% on orders placed on erbaorganics.com with discount code: twitter
---
Joseph's Rugs is a leading source in the area rug industry in Southern California for over 14 years. Our buyers search the world to find the best selection of rugs available. With a quality reputation in retail, wholesale and with interior designers, our name speaks for itself. Customer service is absolutely our top priority, and our reputation reflects that. Proudly serving online customers at www.josephsrugs.com, and retail shoppers at our two JM RUGS locations in Southern California.
We pleased to announce our new service, THE RUG CONSULTANT. A complimentary service available to www.josephsrugs.com and JM RUGS customers only. Shopping for area rugs can be an exhausting experience. All the patterns, colors, shapes and sizes can be overwhelming. Add to that the challenge of searching for a rug online, which can only cause more frustration. Joseph's Rugs has an in-house professional interior designer that can make your search easier and more pleasurable. By simple telephone or e-mail communication, our customers can take advantage of the service of an interior design professional - and be confidant that they are getting the best rug at the best price for their home.
Special offer: Use coupon code svmoms for 10% off an online rug purchase.
---
PosePrints is an online stationery shop where you create a personalized caricature of yourself and then add the finished caricature to notecards, notepads, invitations, magnets, and more! Choose from hundreds of facial features and accessories to create a "pose" that looks like you, your child, or your baby -- and then instantly see what it looks like on your favorite stationery products. PosePrints are perfect for birthday party invitations, shower invitations, birth announcements, thank you notes, and stationery gifts.
Discount Code for readers: enter svmomspose for 20% off all products through end of March 2010.
---
---
---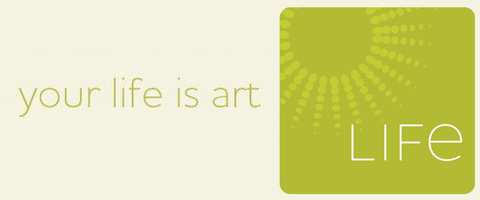 Portrait photographer Mary Gardella, of Love Life Images, specializes in creating images of your life for your life. Mary's philosophy to the client experience is creating beautiful portrait photography that captures the essence of family life while keeping the style and decor of the home in mind. Mary works one on one with her clientele to decide on clothing selection, session style and place, as well as, what type of art will work best for their decor. The result is beautiful art of life's most precious memories.
Mary offers a variety of specialized products only available through her studio and can be viewed on her blog.
website: http://life.lovelifeimages.com
blog: http://mary.lovelifeimages.com
---
To be featured in this or in upcoming coupon & product guides, join us as a sponsor. Check out the sponsorship kit here
CLICK HERE to view the SV Moms Group Coupon and Product 2009 Holiday Guide